As you may or may not realize, homeowner's insurance is based on risk. The riskier that you are, the more it will cost you to get insurance. However, sometimes you end up being too much of a risk, and that's when your homeowner's insurance could be cancelled. This can happen to anyone living in Mineola, Huntington, Rockville Centre, East Meadow, Williston Park, Plainview, or the surrounding areas. But what can you do if this happens? And what might lead to having this happen?
Conditions Leading to Cancelled Homeowner's Insurance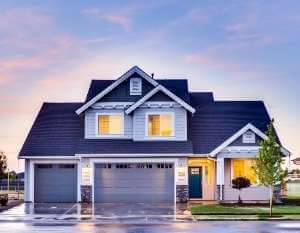 There are several conditions that may occur that could lead to your insurance company dropping your homeowner's insurance. One of those times might be after an inspection by your insurance company. When your policy is due for renewal, if the inspector found items that pose an unacceptable risk for the insurance company, they will opt to cancel your insurance. Your roof might be another reason that your policy gets cancelled because it is too old. If you choose not to upgrade or replace your roof, your insurance company will cancel your policy.
Another reason that you might find yourself without homeowners' insurance is that you have filed too many claims with your insurance company. This can happen when you choose to bundle your insurances with the same company, such as having your home and car insurance bundled together. You might get some savings, but multiple claims on insured items could mean your insurance company drops you all together.
You may also live in a higher-risk area, and your insurance company doesn't want to take on the risk of your home being in that high-risk area. This can include tornadoes, hurricanes, flooding, and more, and insurance companies calculate the risk to them that you will have a claim during a certain period of time. Also, if you have bad credit, insurance companies may cancel your homeowner's insurance policy.
What to Do If Your Insurance Gets Cancelled
There are many options if your policy gets cancelled, but the most important thing to do is to contact your Haller-Zaremba Insurance Agency agent. They can help explain what the cause was that lead to your policy being cancelled. Or, if you had insurance elsewhere, speak with a Haller-Zaremba Insurance Agency agent to learn what options you have to get insurance on your home, and what risk factors you should be aware of for your home in Mineola, Huntington, Rockville Centre, East Meadow, Williston Park, Plainview, or the surrounding areas.