Compare Car Insurance, Auto Insurance, Boat and Marine Insurance in Mineola, Plainview, Huntington, Rockville Centre, Williston Park, East Meadow, NY, and Surrounding Areas
Our knowledgeable and friendly agents are here to answer all your questions about auto insurance. As an independent agency, we work with multiple auto insurance companies, comparing coverage, service, and prices, which guarantees the best policies to choose from. From basic auto insurance to comprehensive policies, and additional coverage for uninsured and underinsured drivers, the agents at Haller-Zaremba Insurance Agency will work to find you the right coverage for your needs.
REQUEST A CALL
Auto Insurance, Collision, and Comprehensive Coverage options in Williston Park, New York:
Collision car insurance and Comprehensive car insurance (other than collision) coverages pay for different types of damages. You can purchase either or both for each vehicle you own. New York State requires collision, liability car insurance, and "no fault", but not comprehensive.
Collision auto insurance

Insures you against damage to your vehicle caused during an accident.

Comprehensive (other than collision) auto insurance

Insures you against all other physical damage to your car caused by such events as fire, theft, flood, and vandalism.
---
Options for Car Insurance in Williston Park, New York
Liability coverage
Liability coverage pays for injuries and damages when you are at fault in an automobile accident.
Medical Payments coverage
Medical Payments coverage pays medical expenses (up to a specified dollar limit) for you and passengers of your car who are injured, no matter who is at fault.
Personal Injury Protection
Some states require Personal Injury Protection, which is also known as No-Fault coverage. This coverage pays for things like medical and rehabilitative expenses, replacement services, funeral expenses, and loss of income while injured and unable to work.
Uninsured/Underinsured Motorist coverage
This coverage pays when a person who is at fault is uninsured or doesn't have enough liability Insurance to cover injuries. It also covers you if you are in an accident with a hit-and-run driver.
Optional coverage
Optional or special coverage includes extras such as towing, rental reimbursement, and roadside assistance. None of these coverages are required but are recommended and we can provide the quotes to compare.
Defensive Driving Course
We recommend that our clients take this defensive driving course in order to lower their monthly insurance premiums. Most New York auto insurance providers offer discounts to drivers who take these courses.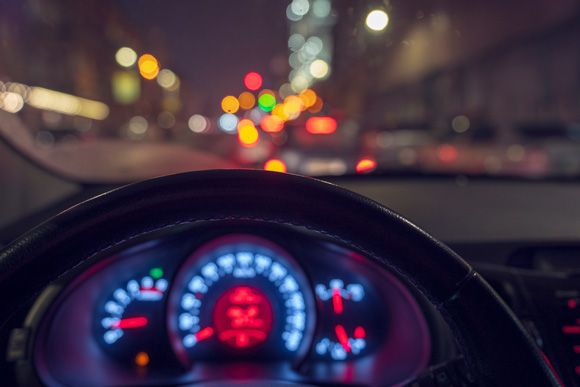 Compare Car Insurance
How much coverage do I need?
Choosing the appropriate level of auto insurance coverage depends on a number of factors, including:
Assets you must protect (liability coverage)
Value of your vehicle (collision and comprehensive)
The amount of money you can afford to pay out-of-pocket (deductibles)
Your tolerance for risk
Deductible options
Most car insurance coverage usually includes a deductible typically $100 to $1,000. The Insurance company pays only for the damage in excess of the deductible. Changing your deductible will impact your insurance premium. Our agents can help you decide on a deductible you are most comfortable with and show you the effect it has on your premium.
We are here to help you navigate through the process of buying auto insurance, and we are your advocate in times of need. Contact one of our agents today to review your existing policy, answer any questions, or compare car insurance options that better suit your needs.
Options include:
Auto
Motorcycle
Boats
Personal watercraft
RV's
ATV's / Off-road vehicles
Trailers
Classic Cars
Boat and Marine Insurance
We live a great boating area – the ocean, bays, rivers, and lakes offer many watercraft options for all sizes and types of boats. Receive great discounts and competitive insurance quotes by bundling home, auto and marine insurance. Bundling policies is a great way to take advantage of affordable insurance.
At Haller-Zaremba Insurance Agency, we understand the freedom of taking your boat out on the water. We work with many insurance companies to find you the right coverage for your boat. Some of the cost factors that will determine your insurance rate are:
Age of Boat
Length
Value
Speed/Horsepower
Condition
Boat dock location
Type (Inboard, Outboard, etc.)
Cruising area
(inland waterways vs. ocean)
Safety courses
Driving record
Discounts available
Jet Ski Insurance
Often described as personal watercraft, Jet ski insurance is considered inexpensive, yet provides great insurance protection, such as:
Damage to your watercraft
Injury or property damage to other boats, docks, etc.
Medical payments
Wreck removal
Personal property coverage
Coverage for your PWC trailer
Call us for all your recreational vehicle insurance needs, including ATV and RV insurance. We also provide insurance for golf carts, snowmobiles, and trailers.
Licensed in NY, NJ, CT, NH, PA, NC, and FL.
REQUEST A CALL